Please see individual classes for upcoming start dates:
No materials purchase required to enroll.
Class maximums of 13 for babies and toddlers, 10 for preschoolers.
CALL NOW! . JUST CALL OR EMAIL TO BOOK A SPOT, NO MONEY IN ADVANCE. 832-1909 OR Sara@mmandme.org
If your class is full get on the waiting list for any cancellations or get on the top of the list for the next session!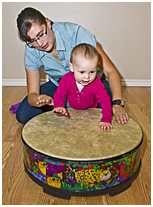 BABY CLASSES: Ages 3 months - 15 months
Come with your baby and use movement and music to explore and learn together about the wonderful new world around them. Whether exploring with balls, scarves or stacking cups, enjoying a tickle or bounce or dancing to the latin beat, you and your baby will enjoy this special time interacting together and making new friends. Fun, learning and a good workout all for one price! :)
Now enrolling for the September 2017 session:

Thursdays at 10:00 Am (limited enrollment) (1 spot avail)

11:30 Am (Limited enrollment) (Full)

Fee: $85 for 6 week session (no additional costs)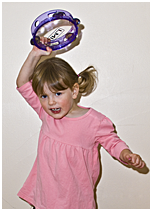 TODDLER CLASSES: Ages 18 months - 3 years
Come with your toddler and enjoy moving and grooving together as they learn and grow through song, dance, imagination and lots of rhythm and beat. Have fun finding new ways to move to the music with scarves, bean bags or rhythm instruments. Jump, twirl or creep to the music or pretend to be your favourite animal moving fast and slow or high and low. While you're experiencing lots of ways to have fun together, they won't even know they're learning so much!
Now enrolling for September 2017:
Thursdays 4:00pm (limited enrollments) Full
6:00 pm (limited enrollments) 1 spot avail

FEE: $180 for 12 Week session (No additional costs)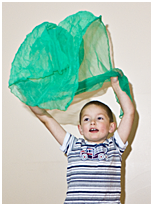 PRESCHOOL CLASSES: Ages 3 - 6 years
We're bigger and braver now, so we come to class without our mum or dad. We have lots of fun with Miss Sara using bean bags, hoola hoops, rhythm instruments, songs and storyboards, even a chinese dragon and fans and don't forget the "big red ball" and the parachute! We don't want mum and dad to feel too left out, so we let them join us for an activity or two and good bye song every now and again!
Now enrolling September 2017:
Thursdays 5:00 pm (limited enrollment) 1 spot avail

FEE: $180 FOR 12 Week session (No additional costs)